Isle of Wight Dinghy Championship 2018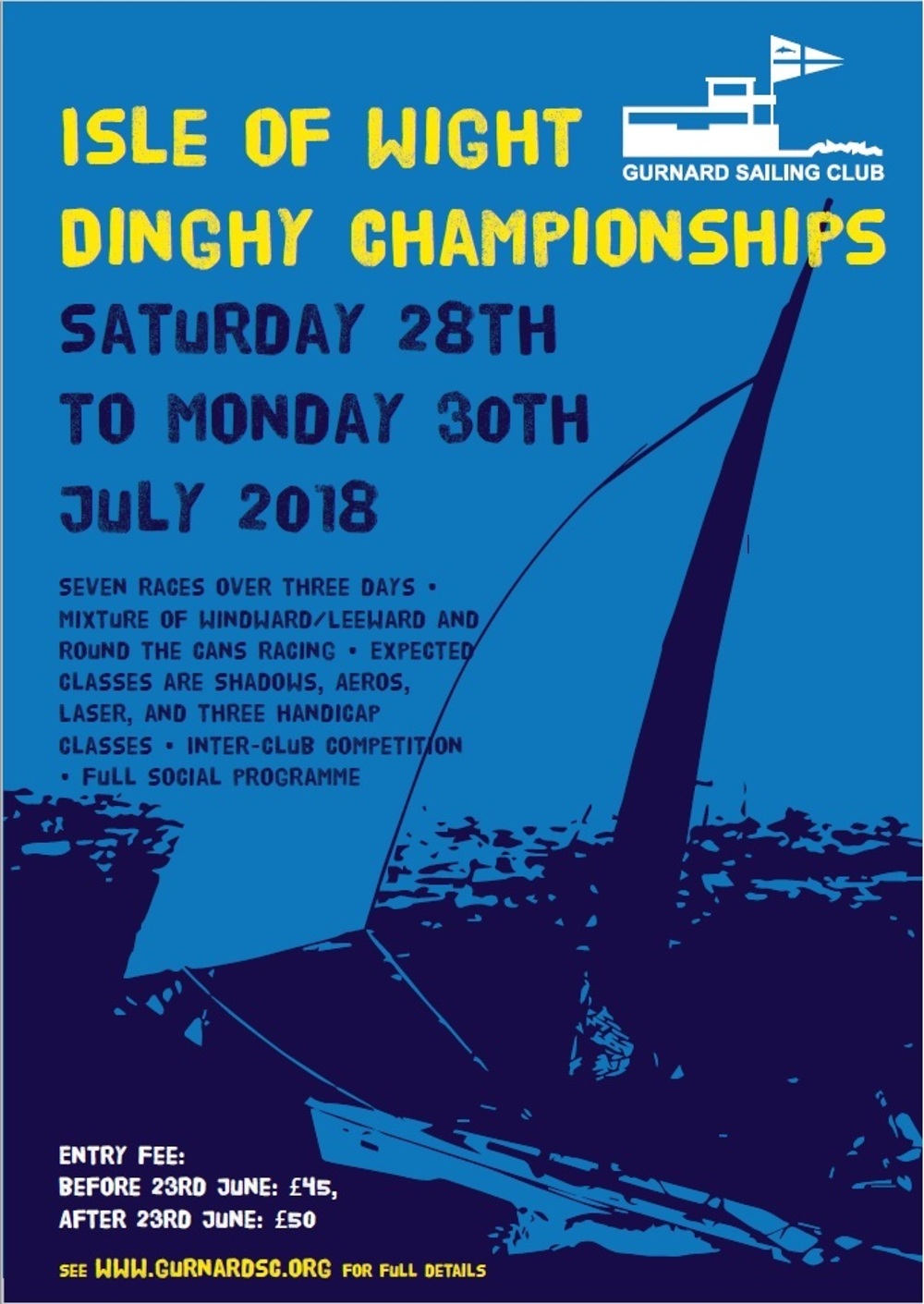 The Isle of Wight Dinghy Championships will replace Cowes Dinghy Week in 2018. Gurnard Sailing Club has been running Cowes Dinghy Week since around 1974, before that date dinghies were included in Cowes Week, hence the name, however it was decided to separate the fleets for mainly safety reasons. The event ran very successfully for many years, primarily as a 'regatta' with the focus firmly on families and a one race a day format around an extensive social programme over six or seven days. However, leisure habits and time constraints for competitors reduced the numbers attending and they diminished slowly until the end of 2017 event when it was decided that a five day event was no longer viable and would be replaced by a three-day championship.

The focus on the new championship is to have three days of competitive racing with a mixture of courses starting from the club line as well as committee boats. The event will be overseen by a mixture of volunteers and professional race managers. We anticipate up to eight classes taking part, with seven races over three days. There will also be an overall winner declared using a formula that balances out the discrepancies in fleet numbers.
As part of the club's extremely successful junior programme there is also a junior regatta taking part a fortnight before for year 11 and under sailors as well as the juniors that have been taking part in the training programme, as part of the pathway for juniors, there will also be a novice class in the IW Dinghy Championships.
There will be a full social programme around both events, with a cocktail party, post-race supper and curry night on offer for the Championships, disco, games and Gurnard's got Talent for the juniors.
Downloads
Last updated 18:14 on 22 April 2018